Lessons
at the highest level
Our teachers are graduates from leading music universities. In addition to their teaching activities, they play in important Viennese ensembles and can show a lively national and international concert activity.
The College of Music Austria guarantees you instrumental lessons at the highest level.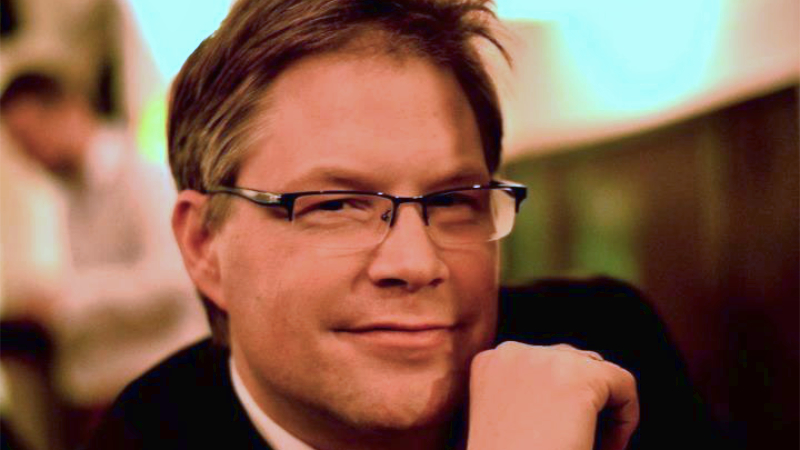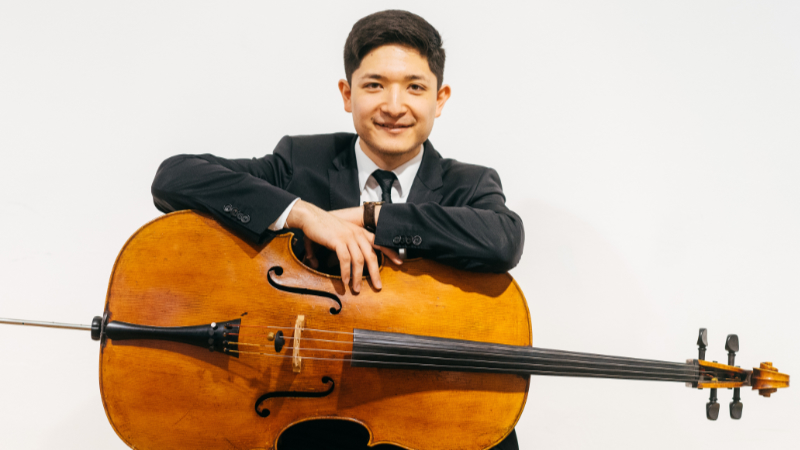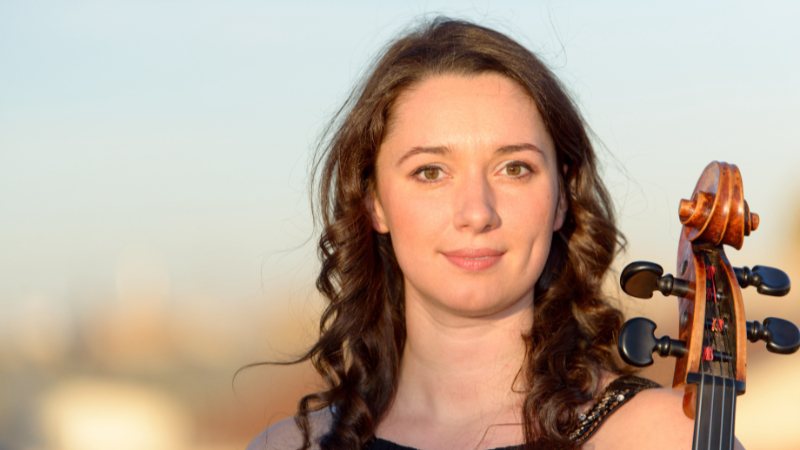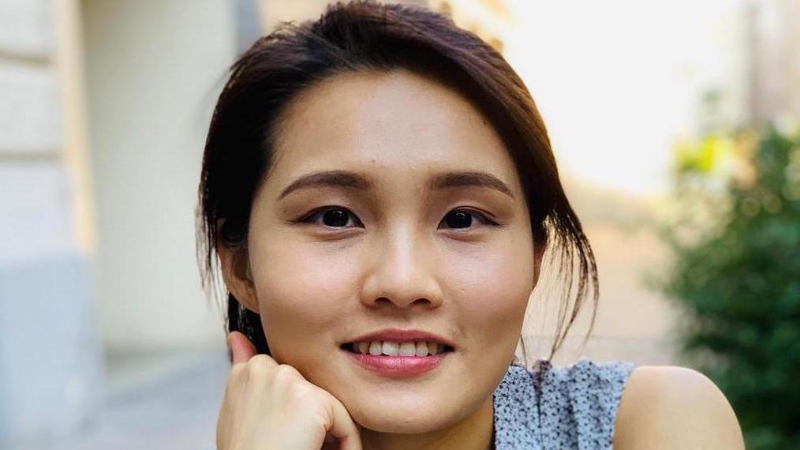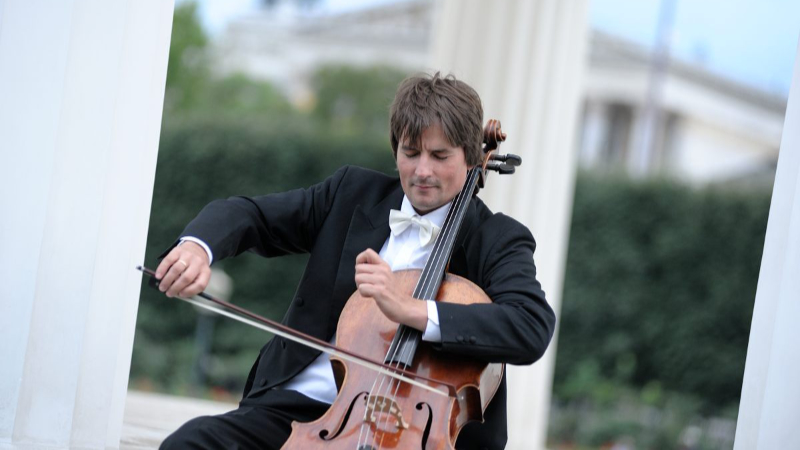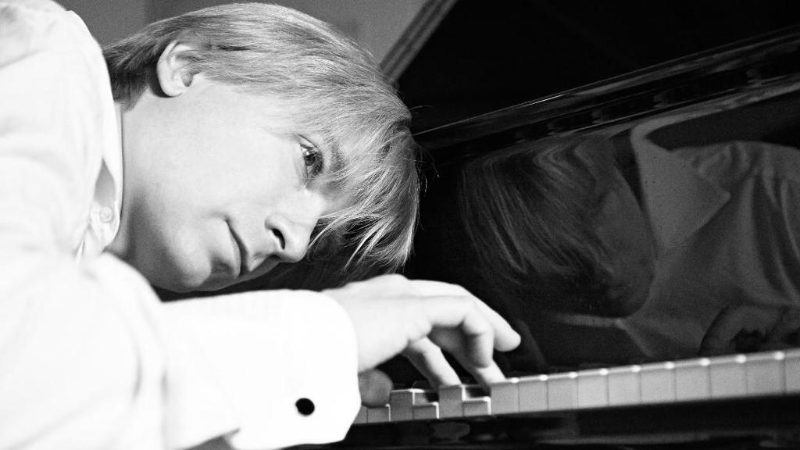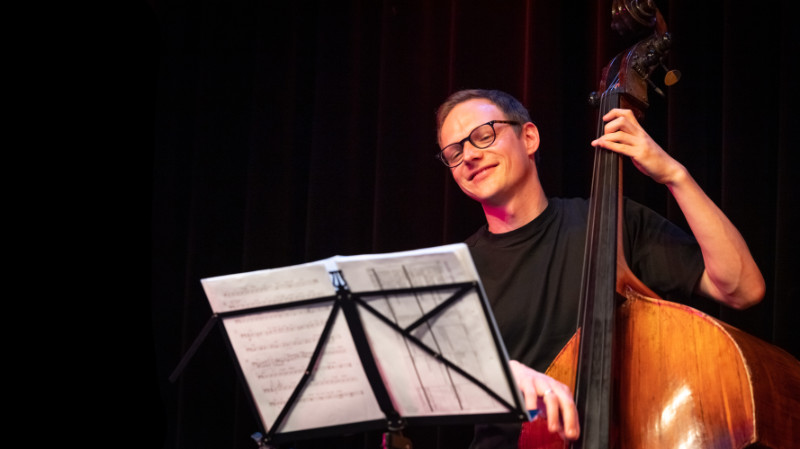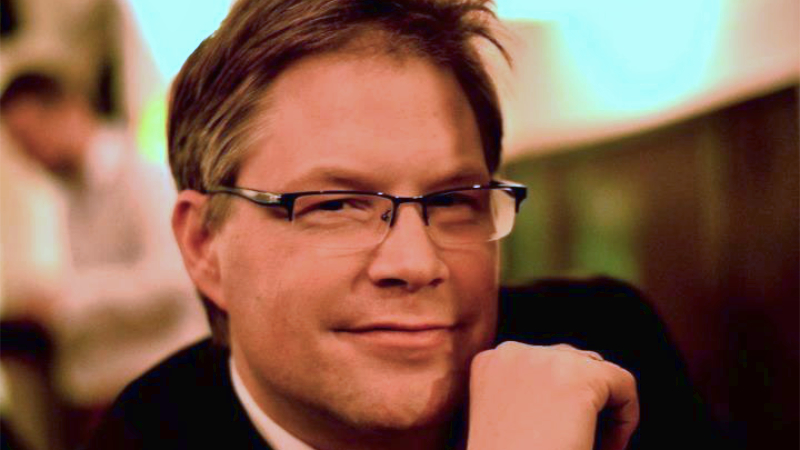 Roland Spindler
Since 2018 professor at the Richard Wagner Conservatory Vienna (with public rights) admitted by the Vienna School Council
Lecturer at master classes in Austria, Brazil, Argentina, Venezuela and Kuwait
Children's concerts with Marko Simsa
2018 CD recording Salon Orchestra Alt-Wien with the Vienna Boys' Choir and Deutsche Grammophon
since 2004 "Vienna Strings" with electric violins and music in the cross-over area.
Since then numerous appearances per year with the ensemble and tours as part of the Austrian embassy to Brazil.
Chamber music concerts and member of the Kuppelwieser and Matthäus Quartet. Appearances, etc. Serenade concerts in Brucknerhaus Linz, Gunskirchen, Aurachkirchen, prelude concerts in Grafenegg
Solo appearances a.o. in the Wiener Konzerthaus and Wiener Musikverein
Since March 2002 Deputy Managing Director of the Salon Orchestra Alt-Wien
– Organization of approx. 500 concerts per year, tours to Japan, China, America, Slovakia, Croatia
– Responsible for finances, organization of the tours, program and musician allocation
Since 1995 substitute/parental leave substitute, etc. in the Linz Bruckner Orchestra, Baden Municipal Orchestra, the Tonkünstlerorchester Niederösterreich and in the stage orchestra of the Vienna State Opera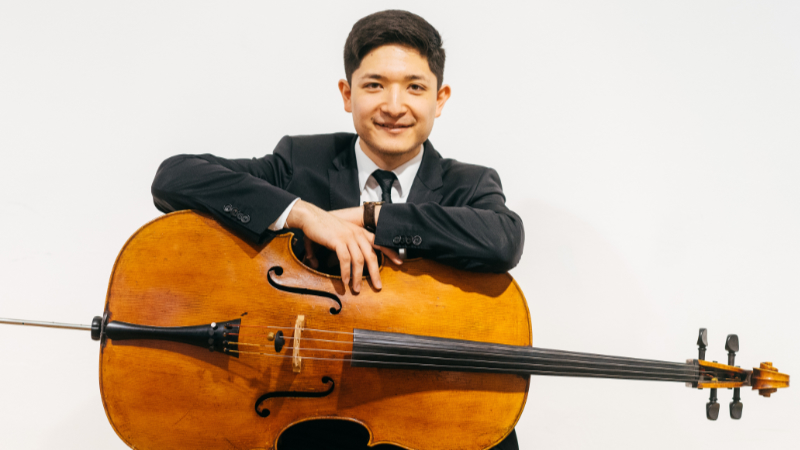 Michael Luginbühl
2007 – 2010 cello studies at the Lucerne School of Music
2010 – 2017 Violoncello concert studies at the University of Music and Performing Arts Vienna
2015-2019 trainee with the Wiener Symphoniker and the Tonkünstler Orchester Niederösterreich
Member of traditional Viennese ensembles such as the Vienna Cathedral Orchestra, as well as special ensembles of 19th century Viennese music, numerous concerts
Member of the Synchron Stage Orchestra since 2015, numerous film music recordings for the international film industry
International concert tours to Japan, Korea, Taiwan, England, Canada, Australia, Germany, France, Croatia, Hungary, Serbia, Bulgaria, Romania and Switzerland
Enthusiastic and successful teaching activity since 2009, preparatory students received study places at the Eastman School of Music in Rochester USA, at the Bruckner University Linz, as well as at the Art University Graz
Since 2019 cello teacher in the city of Vienna – music schools of the MA13
Member of the ESTA (European String Teachers Association)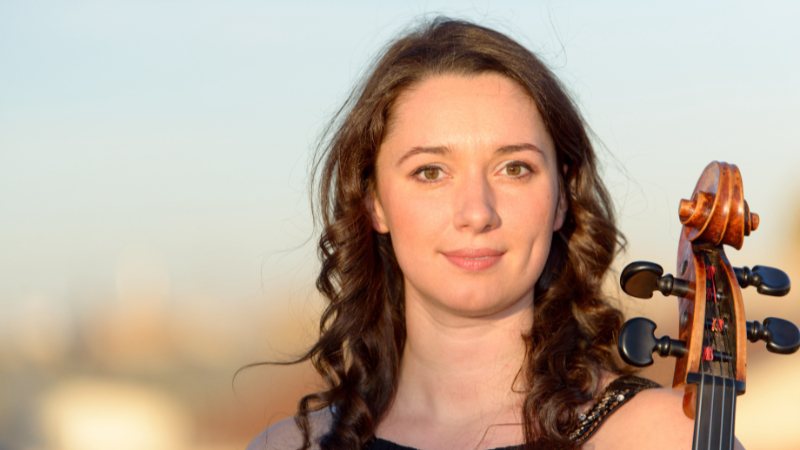 Stefanie Huber
The cellist Stefanie Huber received her first cello lessons at the age of eight Viennese music schools.
In 2014 she completedwith distinction her concert and IGP studies with Othmar Müller at the Joseph Haydn Conservatory in Eisenstadt. She further received musical impulses from Reinhard Latzko, Stefan Jess-Kropfitsch, Wolfgang Boettcher, Diethard Auner, Josef Luitz, Georg Baich, Philip von Steinaecker and Christoph Richter.
Additional master's degree with Prof. Johannes Meissl at the Vienna University of Music.
From 2012 to 2014 she was a member of the Gustav Mahler Youth Orchestra and is also a member of numerous chamber music formations and ensembles.
Stefanie Huber won various international chamber music competitions in Slovenia, Malta, Spain and Switzerland with her piano trio "Trikolon".
She plays a Guadagnini model, built in 2012 by the violin maker Henriette Lersch.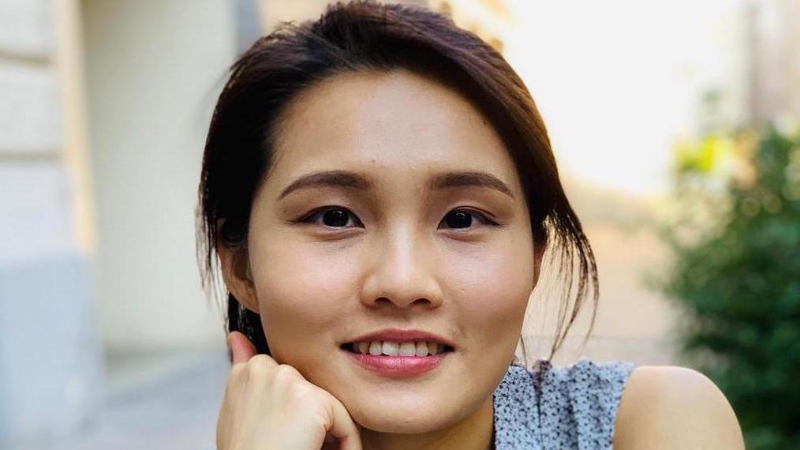 Miao-Yu Hung
2009-2013 violin studies at the National Taiwan Normal University
2013-2020 violin concert studies and study of contemporary music at the University of Music and Performing Arts Vienna
2015 winner of the "27th CHIMEI Arts Award" competition for outstanding artists
2016 winner of the "National Ministry of Education Taiwan" scholarship in the art category
Member of traditional ensembles such as the Vienna Cathedral Orchestra and the Salon Orchester Alt Wien
Member of the Lucerne Festival Academy and the Lucerne Festival Alumni Ensemble
Regular concert activity in contemporary ensembles, e.g. as part of Wien Modern
Artistic collaboration with members of the Wiener Klangforum, as well as composers such as Beat Furrer, Michael Jarrell and Salvatore Sciarrino
Member of the Synchron Stage Orchestra since 2017, numerous film music recordings for the
international film industry
Member of Ensemble XX since 2018. Century, as well as substitute in the Vienna Chamber Orchestra
2020 guest artist in the concerts of the Seeklang Festival, Switzerland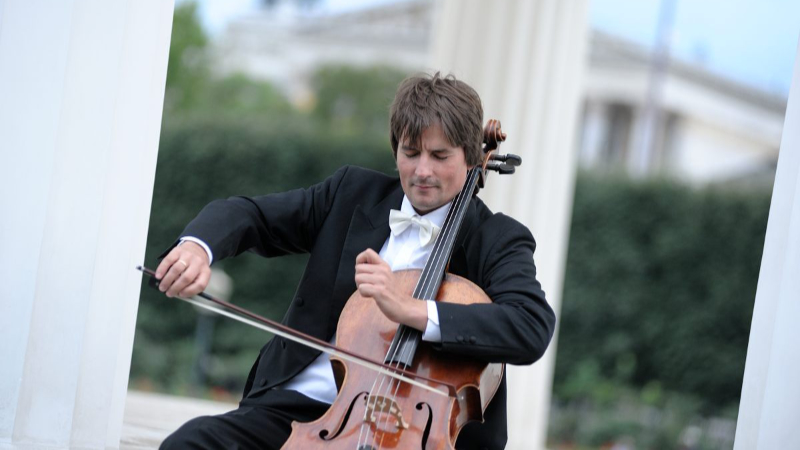 Arne Kircher
Studied at the Mozarteum Salzburg, University of Music and Performing Arts in Vienna and the University of Music in Stuttgart
2002 Soloist diploma with distinction at the Musikhochschule in Stuttgart with the Melos Quartet
Founding member of the "Goldberg Quartet", the "Janusensemble", the "Max Brand Ensemble" and the "Lerchenfeld Quartet".
Member of the "New Classic Community", the "Stradivari Streichsextett", the "Mozart Collegium Wien", the ensemble "Die Reihe", the "IPG Ignaz Pleyel Piano Trio", the "Quasars Ensemble"
Teaching activities for amateurs as well as preparation for university studies in Austria, Brazil and Canada. Lecturer in master classes at the "Conservatoire du Quebec", "CAMMAC", at the universities of Nanjing and Hangzouh and in master classes for modern composition, for example at the "Musikforum Viktring".
Since 2009 lecturer for chamber music at the "Musikfabrik" at the Edelhof.
Concerts as a soloist and chamber musician with chamber music partners including Dora Schwarzberg, Roland Spindler, Marc Drobinsky, Berndt Gradwohl, Rudolf Leopold, Andrés Anazco, Jose Gallardo, Lucia Hall, "EOS Quartet", "Haydn Quartet Eisenstadt", "thilges3", Peter Barcaba, Ernst Reijseger, Franz Hautzinger, Martin Siewert and Christoph Cech at festivals such as "Klangbogen Wien", "Generator X" and "Wien Modern" in the Vienna Konzerthaus, "Schwimmern" in the Musikverein Wien, "Haydn Festival Eisenstadt", "Jazzfest Saalfelden" "," Jims "," Feldkirch Festival "," Sejong Art Center Mozart Festival "," Kanasawa Mozart Festival "," Maison de la Culture Montreal "," Musikforum Viktring "," Millstatt Music Summer "," Carinthian Summer "," Musical Late Summer Gurk "and" Cammac Quebec ".
Numerous CD, radio and television recordings as a soloist and chamber musician at home and abroad.
Arne Kircher plays on a Mantegazza violoncello from 1789, as well as in late baroque or classical original sound ensembles on a cello by Agidius Klotz from 1790.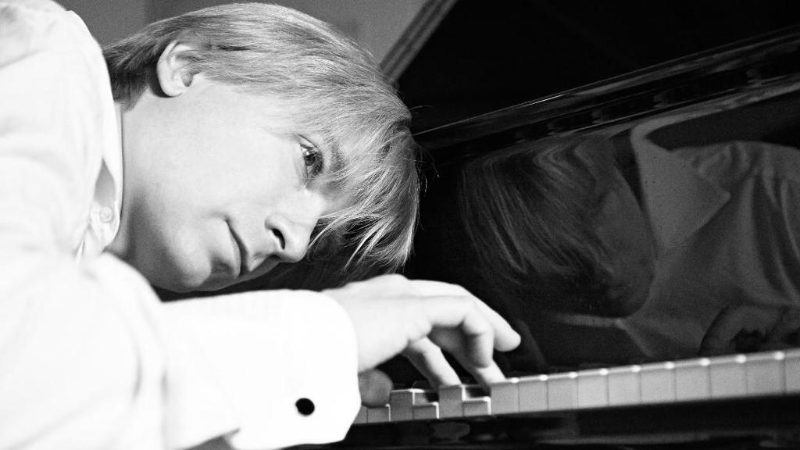 Stefan Zikoudis
Born in Pavia, he began studying piano at a very young age.
Winner of national and international competitions. He was only 14 years old when M. Abbado, the then director of the Conservatory of Music Giuseppe Verdi in Milan, invited him to study at the Conservatory.
Diploma in piano and harpsichord and graduate of postgraduate studies (doctorate) in fortepiano, baroque organ and harpsichord.
A private vocal study with Prof. Jolanda Torriani awakened in him a passion for opera and the cultivation of the Italian language, and through the actor Sergio Ladu he discovered his passion for theater and Italian literature.
Studied organ and composition with Prof. Arturo Sacchetti.
Studied in Switzerland at the University of Music, where he received a master's degree in music education (piano, harpsichord) and a diploma in concert subject.
In Vienna he studied conducting with M. Cencic at the Prayner Conservatory and graduated with honors in June 2010.
Master's courses with Svjatoslav Richter, Jasper Christeensen, Vittorio Ghielmi and Kenneth Gilbert, among others. Participation in Opus Omnia by J.S. Bach and D. Scarlatti for the "Serate musicali di Milano".
More than 10 years as the first organist and conductor in the cathedral of Pavia. In 2007 he conducted his choir at one of Pope Benedict XVI. read fair in Pavia, which was televised worldwide.
Lively concert activity as a soloist, chamber musician and conductor all over Europe.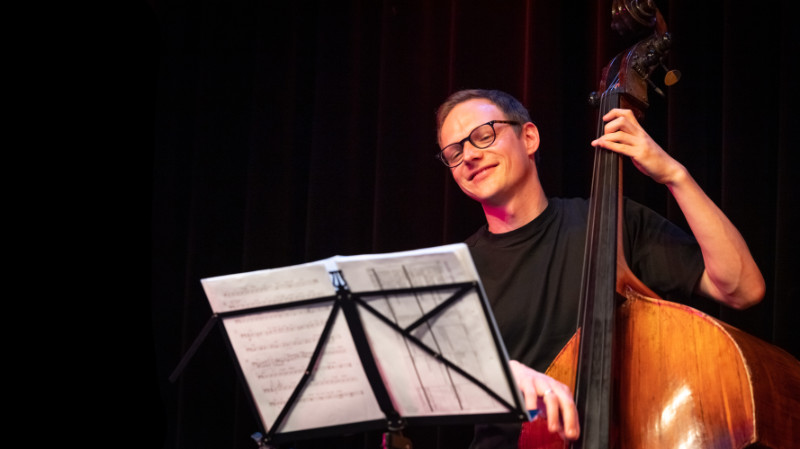 Markus Ess
Substitute in the orchestra of the Vienna State Opera, the Vienna Volksoper, the Tonkünstler Orchestra Lower Austria, the Vienna Cathedral Orchestra and the St. Gallen Symphony Orchestra
Permanent member of the Vorarlberg Symphony Orchestra
Jazz performances with bands like the Velvet Voices, esprEsSo and sounds like pepper
He is currently employed as a double bass teacher at the music schools in Purkersdorf and Vienna Favoriten and also works regularly with adult students
During his studies, Markus Ess began teaching at the music school in Feldkirch, where he led the children's double bass class for over 4 years
Concert studies at the Music and Arts Private University of the City of Vienna – Diploma 2016 with distinction
Workshops and master classes – with Herbert Mayer, Ödön Racz, Christoph Wimmer, Johannes Auersperg, Anton Schachenhofer and Peter Herbert, among others